Raja Kumari- N.R.I Lyrics
Spitting fire to complex rhythms, the California native of Indian origin, Raja Kumari, is back with her latest single, "N.R.I." which stems from the duality of being from two different cultures, while being told you don't quite belong in either of them.
Speaking about the video, Grammy nominated Raja Kumari says, "The video for N.R.I. was shot in early March, and I had just 24 hours to prepare for my return flight to LA in the middle of all the Covid chaos, but I was passionate about including both my hometowns within the video. I wanted to show the world where I really lived and where I had been for the last 3 years.
I knew N.R.I. would never be complete without both sides of the story, and hope you'll share your
#mynristory
with the world as well. The remaining part of the video was shot in Los Angeles during the Grammy week in February. Little did we know that would be the last time to film before Quarantine."
Fans can put up their stories about belonging to dual cultures using
#mynristory
either through videos or images on social media and tag @theRajaKumari and @massappealindia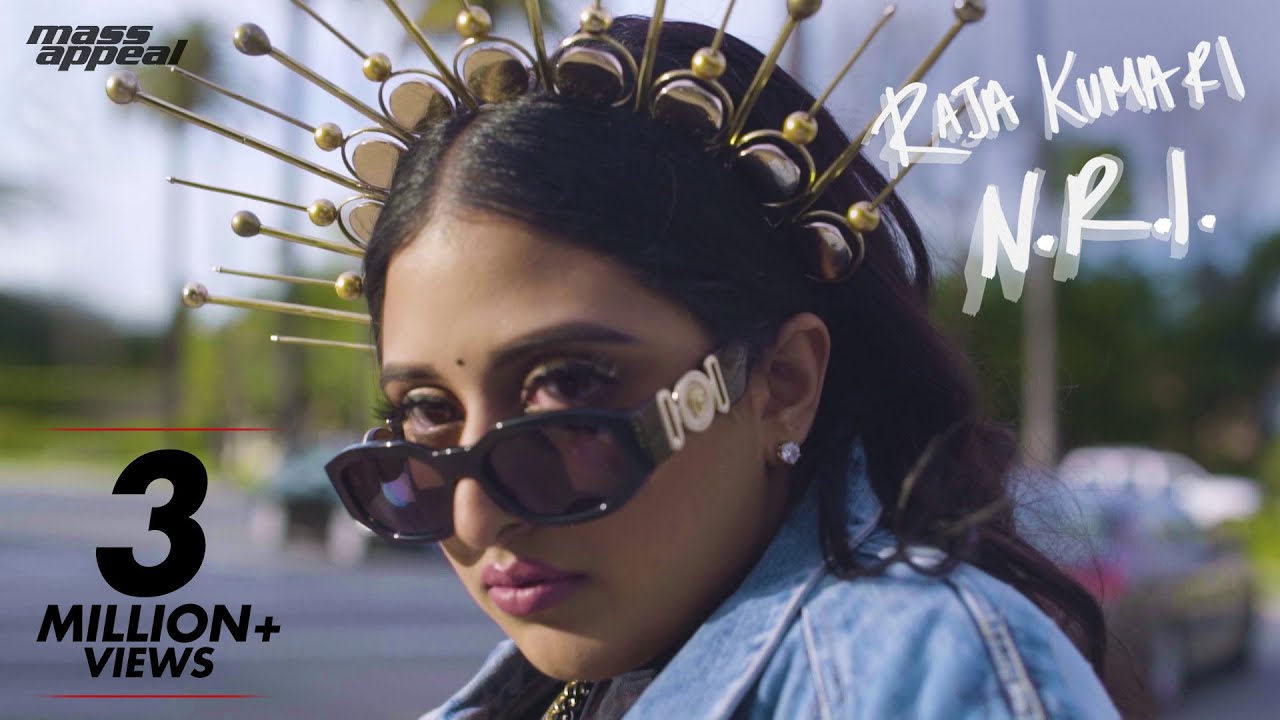 Artist: Raja Kumari
Song: N.R.I.
Vocals by: Raja Kumari
Lyrics by: Raja Kumari, Sirah, Rob Knox
Composed by: Rob Knox
Music Produced by: Rob Knox
Mixed by: Damien Lewis
Mastered by: Michael Fossenkemper
Raja Kumari- N.R.I Lyrics
I love it when they big mad
Talkin' shit on Instagram
They don't know I'm woke
I guess they really think I'm ignorant

That's why y'all still middle man
While I boss up and make them bands
Tryin' to put a wall between us... Pakistan

Culture vulture
Dot head eating samosas
Too brown for the label
Too privileged for the co-sign
Kohinoor stolen, crown jewel of the ocean
But no country for women
I don't fit in either quotient

Tryna rep my people but they say I'm not they leader
NRI up in the bleachers
Feed off what y'all eatin
Sorry that my sari ain't Indian enough
And America don't love me cuz i'm Indian as f***

Do you know even know who you are?
Tell me what are you made of
What you afraid of? Hater.
Cuz I let you tear me apart
Show you what I am made of
Is this what you're afraid of? Hater.

Seen em on the comments
I ain't brown enough to comment
Guess i gotta get a tan so i can rep a country
That gave my daddy options

I don't rep y'all for the concept
Don't live here for the content
Tryna pillage off your struggle
Took me out of context

Bindi on your third eye but your third eye closed
Got you on my back while you slit my throat
When I land here they tell me go home
Now you ain't gotta love me
But it's still my throne

Tryna rep my people but they say I'm not their leader
NRI up in the bleachers
Feed off what y'all eatin
Sorry that my sari aint Indian enough
And America don't love me cuz i'm Indian as f***

Do you know even know who you are?
Tell me what are you made of
What you afraid of hater
Cuz I let you tear me apart
Show you what I am made of
Is this what you're afraid of? Hater.

Bindi on your third eye but your third eye closed
Got you on my back while you slit my throat
You ain't gotta love me but it's still my throne
N.R.I Full Video song-